JKS MECHANICAL AND Towing
JKS Mechanical and Towing
Lonsdale's trusted specialist mechanic for family, classic and performance car servicing, engine replacements/rebuilds, 4WD vehicles and towing.
Car servicing / Logbook service
Engine rebuilds and performance enhancements
Towing - breakdown recovery, vehicle removal
Cylinder head replacement
About JKS Mechanical and Towing
JKS Mechanical and Towing is a small, family owned and operated automotive mechanic specialising in performance cars, classic cars, and family cars.  Cost effective and convenient, JKS Mechanical has been servicing, repairing and enhancing cars from all over Adelaide's Southern Suburbs.  As seasoned mechanic, motor enthusiast and performance car owner, Rob Strawbridge set up the business to cater for both family cars and the specialist needs of classic and performance car owners.
Passion, Experience & Dedication
Passionate about cars and engines, and with over 25 years' experience covering all mechanical aspects of performance cars, engine building and tuning, you can be assured that your pride and joy is in the hands of a trusted and dedicated professional.  Whatever you desire – performance, speed or efficiency, we know the ins and outs of engines and how to get optimal performance from your vehicle.  Not sure how to give your car that extra edge? come and talk to experts at JKS Mechanical and draw on our superior knowledge and precision mechanics to deliver your dream driving experience. 
Rapid Recovery – Tow Truck Lonsdale
JKS Mechanical and Towing offer a rapid recovery and towing service if you run into trouble on the road. Alternatively, if your vehicle is immobilised in the driveway we can collect, transport and repair it for you.
From towing, car and 4WD servicing, custom engine builds, engine replacement, tune ups, performance enhancements, suspension lifts or exhausts, JKS Mechanical and Towing has the passion, experience and dedication to help you create your dream car or keep your family car running smoothly.
Where trust and performance are a must, JKS Mechanical and Towing in Lonsdale has got your automotive needs covered!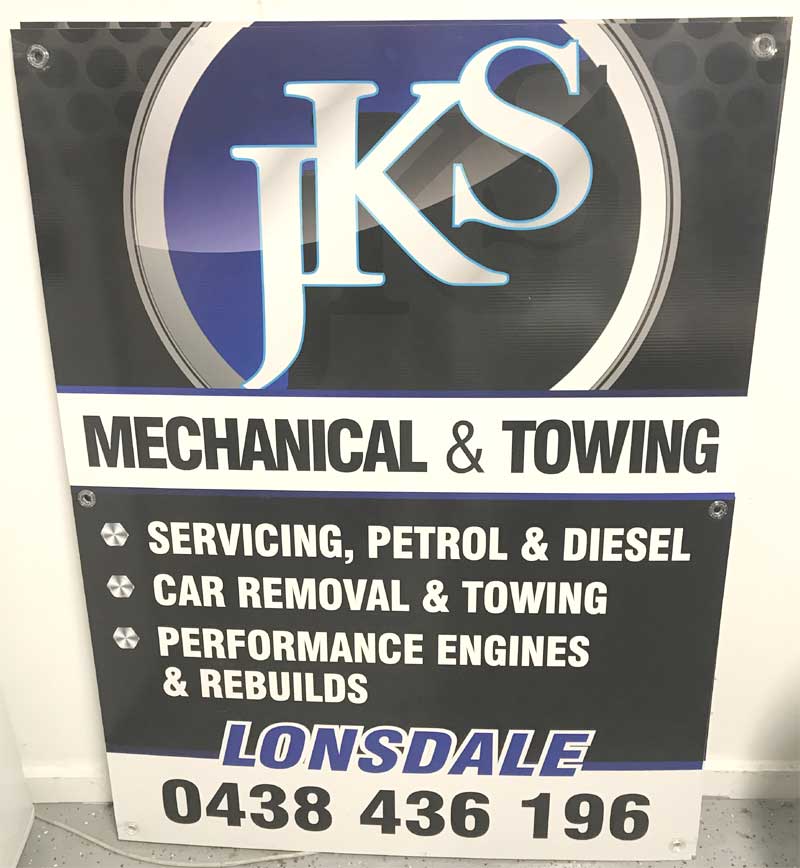 Call JKS Mechanical & Towing
Give us a call for a free quote
Call us for further information
0438 436 196